Switzerland is a country known for its stunning landscaped, pristine lakes, and majestic mountains. It has long been a magnet for those seeking tranquility and a high quality of life.
It's no wonder that over the years, numerous celebrities from diverse backgrounds and careers have chosen to make Switzerland their home. The recent passing of rock legend, Tina Turner, brings to light the number of artists and celebrities who have taken up roots in Switzerland.
From legendary musicians to award-winning actors, scientists, and more, Switzerland has attracted a variety of remarkable personalities.
In this blog post, we will explore some of the outstanding figures who have found inspiration and tranquility in this enchanting nation.
Tina Turner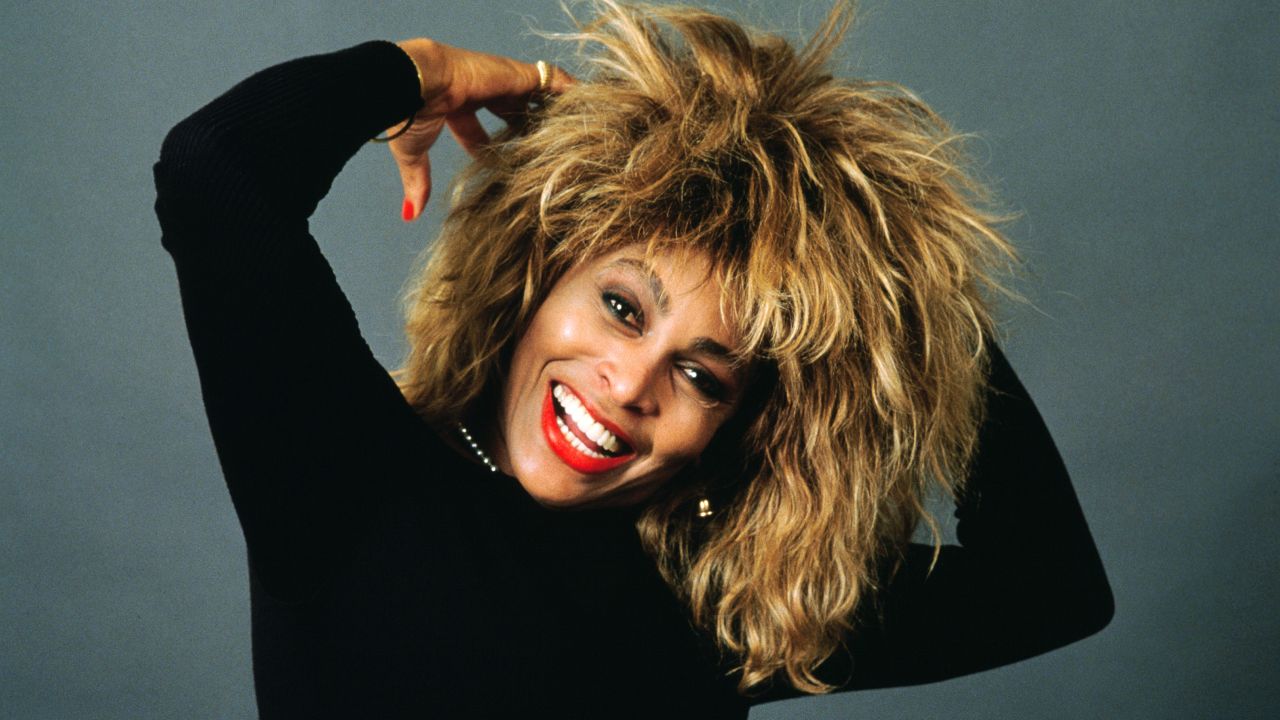 The iconic Tina Turner, known worldwide for her powerhouse vocals and electrifying performances, found solace in Switzerland. After marrying her longtime partner, German music executive Erwin Bach, the couple settled in Küsnacht near Zurich.
Surrounded by the serene beauty of Lake Zurich, Turner, whose fan base was stronger in Europe than in the US, enjoyed a quieter life in Switzerland, away from the media pressure.
She eventually learned German, renounced her US citizenship in 2013, and embraced her new home and Swiss citizenship.
Julie Andrews
Julie Andrews is renowned for her roles in beloved classics like "Mary Poppins" and "The Sound of Music" among others.
Andrews was drawn to Switzerland's peaceful ambiance, and chose to reside in the picturesque village of Gstaad. She describes Gstaad as "the last paradise in a crazy world!" This village located in the Swiss Alps, provided her with an idyllic retreat from the spotlight.
David Bowie
Switzerland also captured the heart of the legendary musician David Bowie. Bowie was mainly drawn to Switzerland due to the Montreux Jazz Festival, where he fell in love with the vibrant music scene and the scenic beauty of Montreux on Lake Geneva.
Bowie recorded some of his most iconic albums in Montreux and lived in nearby Blonay before purchasing the Château du Signal above Lausanne, even further solidifying his connection to the country.
Freddie Mercury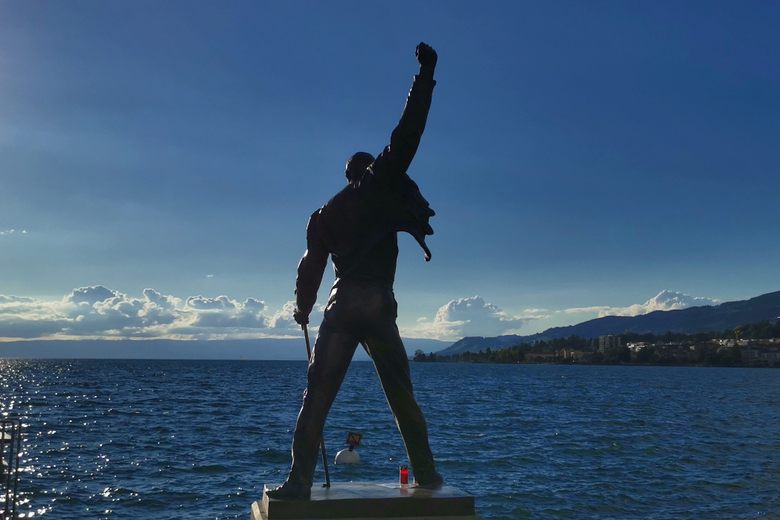 The charismatic front-man of the legendary rock band Queen, called Switzerland home. Freddie Mercury lived in Montreux, where he relished the privacy and tranquility that the city offered, while keeping a connection to the thriving music scene.
Mountain Studios, is where Queen recorded many of their hit songs, and it eventually became an essential part of Mercury's life. Today visitors can rediscover Mercury's life and work by visiting Queen – The Studio Experience located in the Montreux Casino, then see his statue at the Place du Marché waterfront.
James Mason
James Mason, a distinguished British actor known for his roles in classic films such as "North by Northwest" and "Lolita," chose the charming town of Vevey as his Swiss residence.
With its picturesque location on Lake Geneva, Vevey provided Mason with the perfect backdrop for his reactive pursuits and a serene retreat from the hustle and bustle of the film industry.
Roman Polanski
French-Polish film director, producer, writer and actor Roman Polanski is known for films such as The Pianist", "Chinatown", and "Rosemary's Baby". He is considered one of the few truly international filmmakers.

Switzerland welcomed filmmaker Roman Polanski, as a resident after he faced legal troubles in the United States. Polanski Settling in the town of Gstaad, Polanski continued his filmmaking career while enjoying the relaxed rural lifestyle and cultural richness Switzerland has to offer.
David Niven
The late David Niven, an iconic British actor known for his roles in films such as "Around the World in 80 Days" and "The Pink Panther," found respite in Switzerland as well.
In 1960, Niven left England for financial reasons and bought a chalet in Château-doex, living near expatriate friends Deborah Kerr, Peter Ustinov, and Noël Coward.
Audrey Hepburn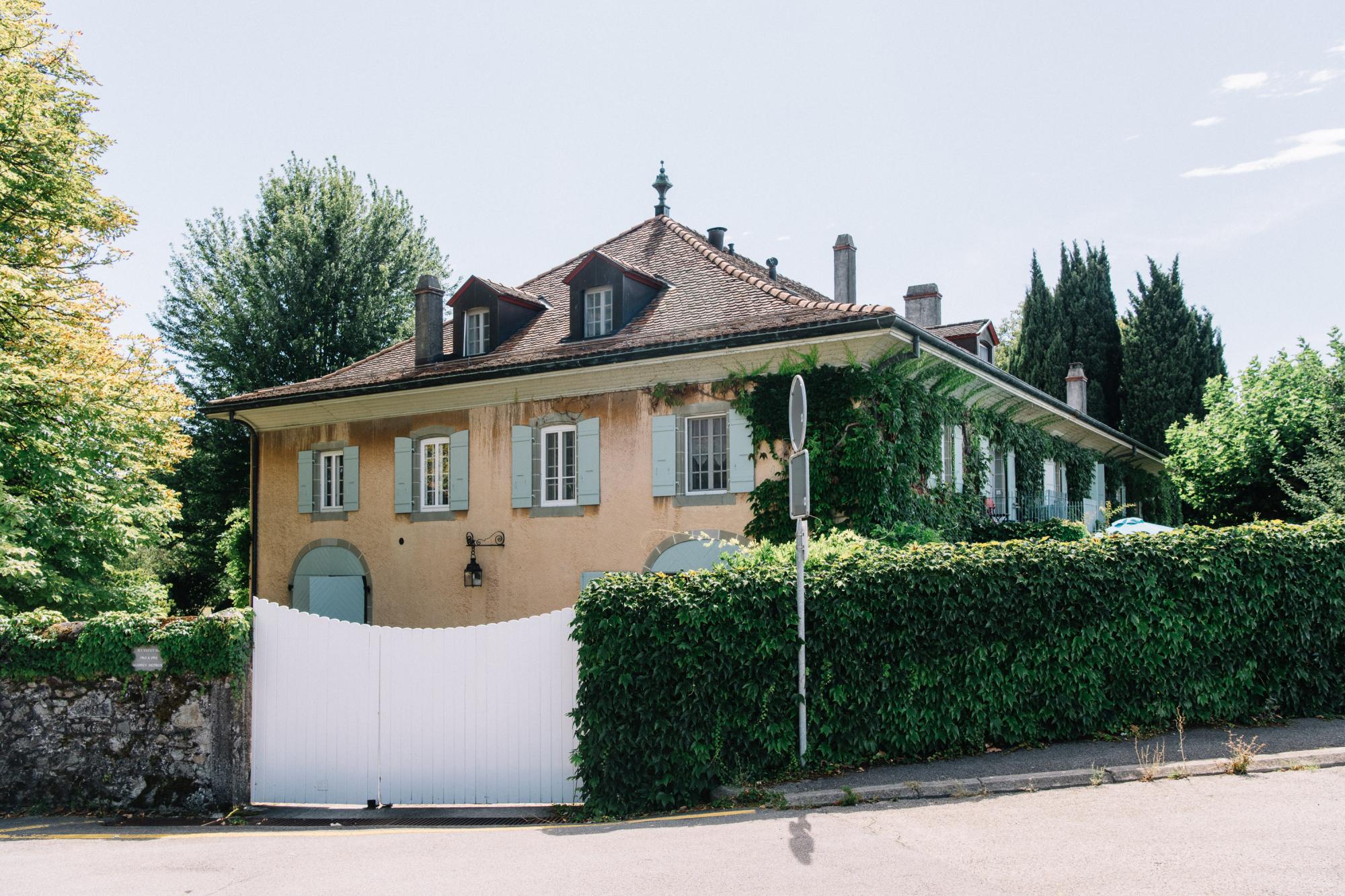 English Actress Audrey Hepburn starred in films such as "My Fair Lady", "Roman Holiday", and "Breakfast at Tiffany's". She was known for her acting, her style and grace, and later in life for her worldwide humanitarian efforts.

Hepburn moved to Switzerland in1966 to raise her two sons away from the glare of the Hollywood paparazzi. She lived the last 27 years of her life in Tolochenaz on the shores of Lake Geneva where she enjoyed a life out of the public eye. She was fond of cultivating her vegetable garden and going to the market in Morges in peace and quiet before she passed away in 1993.
Friedrich Nietzsche
Switzerland attracted Friedrich Nietzsche, the philosopher and influential thinker of the 19th century. He sought an environment conducive to deep contemplation, and therefore he decided to settle in the village of Sils-Maria.
Surrounded by the Swiss Alps, he found inspiration for his philosophical works, including "Thus Spoke Zarathustra."
Albert Einstein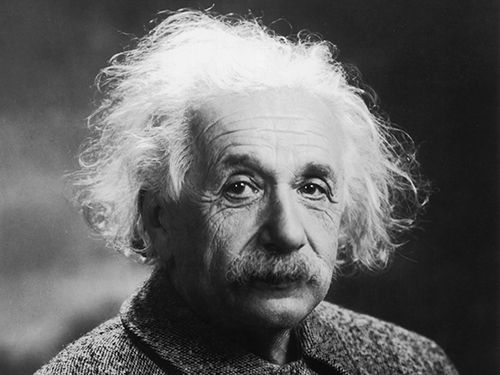 Physicist and Nobel laureate Albert Einstein found intellectual stimulation in Switzerland. In 1901, he acquired Swiss citizenship, which he kept for the rest of his life.
After graduating from the University of Zürich, Einstein developed his theory of relativity while working at the Swiss Patent Office in Bern and spent many productive years in the country.
Switzerland's commitment to scientific excellence and its breathtaking natural beauty gave him the perfect environment for his groundbreaking discoveries.
Michelle Yeoh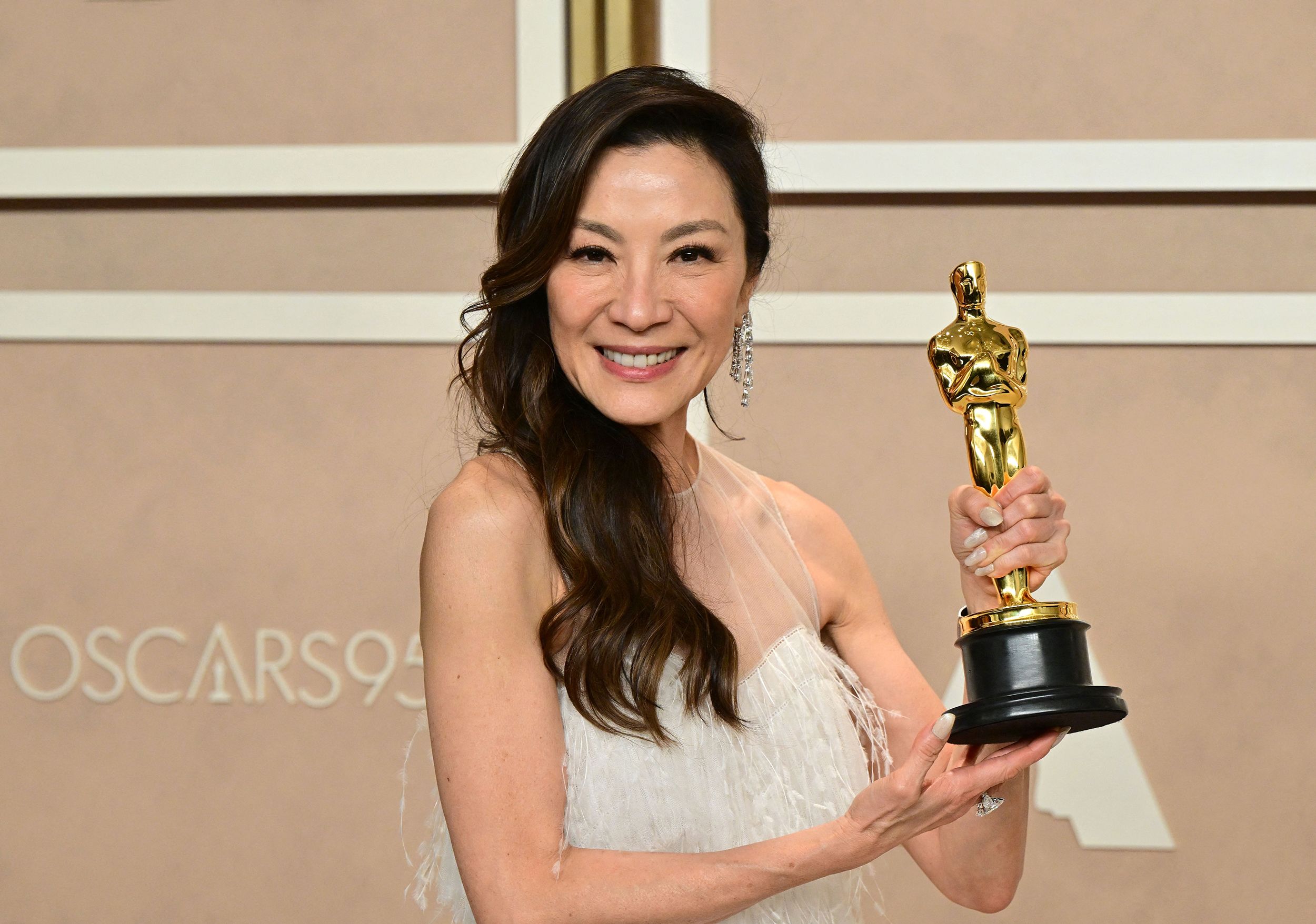 Oscar-winning actress Michelle Yeoh, known for her roles in films like "Crouching Tiger, Hidden Dragon" and "Memoirs of a Geisha," also calls Switzerland home. She and her husband, Jean Todt, live primarily in Geneva.
She loves the stunning towns of Ticino, with its Mediterranean flair and captivating landscapes, that made it irresistible for her to leave, and Switzerland ended up becoming a peaceful retreat from her demanding career.
Roger Moore
British actor Roger Moore decided to leave Hollywood's chaotic life in exchange for peace and privacy in Switzerland. After a successful acting career, which included his iconic role as James Bond in seven films, Moore chose to reside in the charming Alpine town of Crans-Montana, nestled in the heart of the Rhone Valley and the Gstaad.
Coincidentally, Bond creator Ian Flemming lived in Switzerland while attending the University of Geneva. Fleming later described James Bond as half-Swiss, son of a Scottish father and a Swiss mother, a Monique Delacroix from Canton Vaud—a piece of Bond trivia which also explains why 007 speaks fluent French.
Charlie Chaplin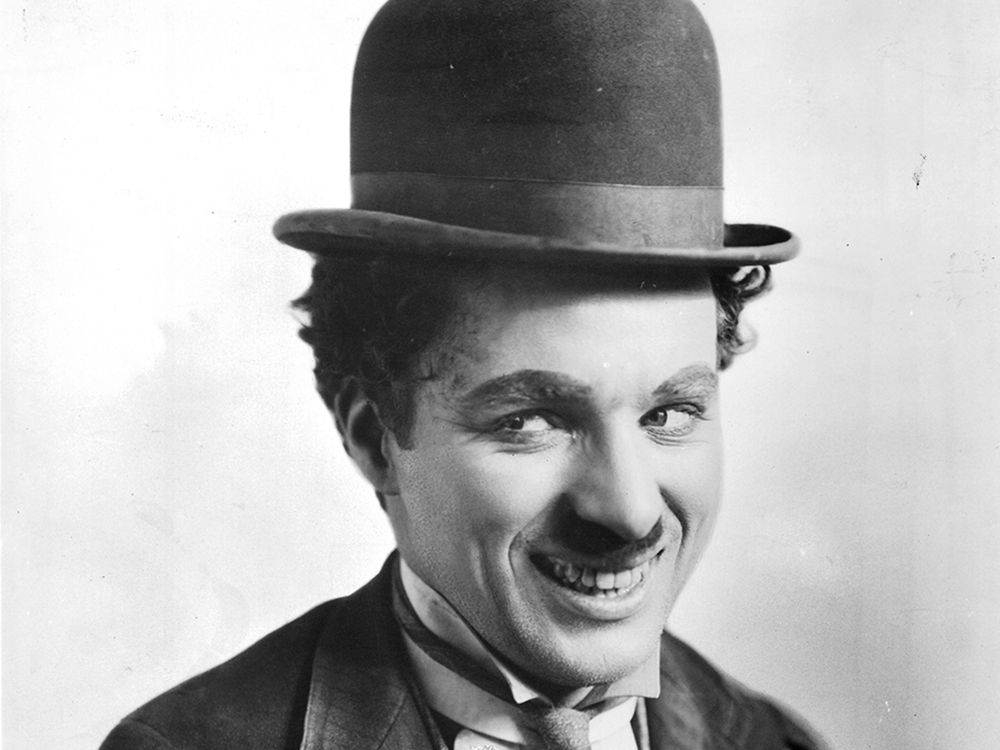 Charlie Chaplin was born in England, then rose to fame in America during the silent film era. He became a worldwide icon in early films and as an actor, director, writer, and producer. He is recognized as one of the motion picture industry's most important figures.
Accused of communist sympathies, Chaplin was forced to leave the U.S. in 1952 and settle in Switzerland, living the last 24 years of his life in Vevey, overlooking Lake Geneva. Visitors can rediscover Chaplin's life and works by visiting Chaplin's World and touring his manor home and a Hollywood studio-styled museum showcasing his life and works.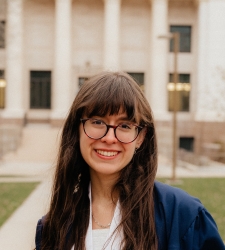 Latest posts by Andrea Zapata
(see all)